PoetryMagazine.com
Fall-Winter 2016-2017

Susan Terris' most recent books are

Ghost of Yesterday: New & Selected Poems

(

Marsh Hawk Press) and

Memos

(

Omnidawn).

She is the author of six poetry books
Sanjeev Sethi's
most recent collection of poetry is This Summer and That Summer (Bloomsbury, 2015). He has published
two other volumes. He lives in

Mumbai,

India

.

Glen Sorestad is a well published Canadian poet He has over twenty poetry books published and has appeared in over sixty anthologies and textbooks. His latest volume is Hazards of Eden: Poems from the Southwest from Lamar University Press.

Gabriella Garofalo

was

born in Italy some decades ago, Gabriella Garofalo fell in love with the English language at six, started writing poems (in Italian) at six and is the author of "Lo sguardo di Orfeo"; "L'inverno di vetro"; "Di altre stelle polari"; "Blue branches"

Sarah Mkhonza is a poet from Swaziland. She is 59 years old. She was born in Swaziland. She now lives in California. She has published novels, short stories and poems in English and SiSwati, the language of Swaziland.
Ronaye Hudyma

's lifelong career was in the entertainment business, as a solo performer in the medium of stage, television, and nightclubs across North America, the Orient and beyond. including a command performance for the Prime Minister of Canada.

Guest Editor Lucille Lang Day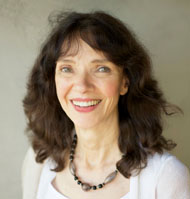 Lucille Lang Day
won the 2014 Blue Light Poetry Prize. She is also co-editor of the anthology Red Indian Road West: Native American Poetry from California as well as the author of a children's book, Chain Letter, and a memoir, Married at Fourteen: A True Story, which received a PEN Oakland Josephine Miles Literary Award and was a finalist for the Northern California Book Award in Creative Nonfiction. Her poems, short stories, and essays have received nine Pushcart Prize nominations and have appeared widely.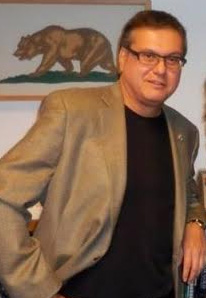 Kurt Schweigman is co-editor of Red Indian Road West: Native American Poetry from California (Scarlet Tanager Books, 2016). His poetry appears in Shedding Skins: Four Sioux Poets (Michigan State University Press, 2008). Kurt was a featured poet at the prestigious Geraldine R. Dodge 12th Biennial Poetry Festival and the first spoken word poet to receive an Archibald Bush Foundation artist fellowship in literature.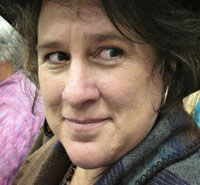 Kim Shuck
's work has appeared in many anthologies and literary magazines. Her first manuscript won the Diane Decorah award in 2005. She is the author of four books: two full-length poetry collections, a vignette fiction book and a chapbook. The latest is Clouds Running In, published by Taurean Horn Press.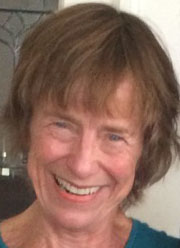 Nellie Hill
grew up in Illinois and New Hampshire and now lives in Berkeley, CA. Her poetry and stories have appeared in a wide variety of journals and magazines. Of her five collections of poetry, the most recent is Winter Horse.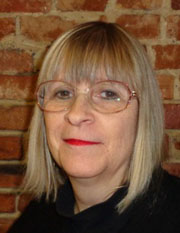 Gloria Mindock

is the founding editor of Červená Barva Press and one of the USA editors for Levure Litteraire (France). Widely published in the USA and abroad, her poetry has been translated and published into the Romanian, Serbian, Spanish, Estonian, and French. In 2014, Gloria won the Ibbetson Street Press Lifetime Achievement Award and in May, 2016, Gloria will receive the Allen Ginsberg Award for community service by the Newton Writing and Publishing Center.



Winter 2015-2016


Allison Grayhurst is a member of the League of Canadian Poets.

Twice nominated for Sundress Publications "Best of the Net" 2015, s

he has over 685 poems published in more than 325 international journals and anthologies. In 2014 her chapbook

Surrogate Dharma

was published by Kind of a Hurricane Press, Barometric Pressures Author Series in October 2014. More recently, she has a chapbook

Currents

pending publication this Fall with

Pink.Girl.Ink. Press.

In August 2015 Alan Britt was invited by the Ecuadorian House of Culture Benjamín Carrión in Quito, Ecuador as part of a cultural exchange of poets between Ecuador and the United States. During his visit, he participated in the international literary conference sponsored by La Hermandad de las Palabras 2015 in Babahoyo, Ecuador.

Monica Helene Thomas book author of 5 published fiction books. "My Brother's Keeper", "What a Crooked Web We Weave", "I'll Never Amount to Nothing So You Say" , "A Friend's Betrayal" and "Nobody's Child" are just among her published works. She's a television pilot writer and an inventor. Monica H. Thomas resides in Gainesville, Florida

An Australian poet whose latest collection, Patterns of Perception, was published by Augur Press last January, Ken W. Simpson lives with his family at Lysterfield, a Melbourne suburb, in the state of Victoria.

Dr. Piatt

is the author of two poetry books, "The Silent Pond" (2012) and "Ancient Rhythms" (2014), his third poetry book will be released in 2015.





Fall 2015
Guest Editor Glen Sorestad's Special Canadian Edition


Introduction by Glen Sorestad
Jeanette Lynes

directs the MFA in Writing at the University of Saskatchewan in Saskatoon. Bedlam Cowslip: The John Clare Poems (Wolsak and Wynn, Bookrider Books) is her seventh collection. Jeanette's novel, The Factory Voice was podcast on national radio.

Jenna Butler

is the author of three books of poetry, Seldom Seen Road, Wells, and Aphelion, and a collection of ecological essays, A Profession of Hope: Farming at the Edge of the Grizzly Trail. She is a farmer and a professor of creative writing and ecocriticism at Red Deer College.

Laurence Hutchman has co-edited Coastlines: The Poetry of Atlantic Canada, edited In the Writers' Words and published nine books of poetry, his most recent Personal encounters. He has received numerous awards, including the Alden Nowlan Award for Excellence.

Peter Christensen

has published four books of poetry: Hailstorm, Rig Talk, To Die Ascending and Winter Range. His best-selling book of short stories, Wilderness Tales, evokes the sensuous physicality of the Canadian Rocky Mountains. He currently lives on the Pacific raincoast of B.C.

Rhona McAdam

is a writer, food activist and holistic nutritionist. In 2012 she published an urban agriculture manifesto, Digging the City (RMB). Ex-ville (Oolichan, 2014) is her sixth poetry collection. She lives in Victoria, B.C.

Robert Currie

served two terms as the Poet Laureate of Saskatchewan and in 2009 received the Lieutenant Governor's Award for lifetime achievement in the arts. His seventh book of poetry, The Days Run Away, appeared this year from Coteau Books.
Summer 2015
L. Ward Abel

is the author of Cousins Over Colder Fields (Finishing Line Press, 2013), Roseorange (Flutter Press, 2013), and the forthcoming Little Town gods (Folded Word Press, 2016).

Ruth Hill

has won 1st prizes in

Gulf Coast Ethnic & Jazz Poetry, Heart Poetry, Lucidity, Poets for Human Rights

, and

Writers Rising Up!

In her first 5 years of writing, over 200 of her poems have won awards or publication.

Janet Buck

is a seven-time Pushcart Nominee. Janet's second print collection of poetry, Tickets to a Closing Play, was the winner of the 2002 Gival Press Poetry Award.

Emily Strauss

' have appeared recently in

The Four Seasons (Kind of a Hurricane Press), The Writing Disorder, Strong Verse, Aji Magazine, Balloons Lit Journal

(Hong Kong), and

The Screech Owl: The Apple Tree

(UK).

Lark Beltran

's poems have been published in Sage of Consciousness, San Francisco Peace and Hope, Poetry Pacific, Strange Horizons, Penwood Review, Linnet´s Wings, Miller´s Pond, Bolts of Silk, etc.

Ann Privateer

's poems have appeared in

Manzanita, POETRY NOW, Tapestries, Entering Convergence, and Tiger Eye,

to name a few.
Spring 2015
Erren Kelly is a Pushcart nominated poet from Portland, Oregon. He has been writing for 25 years and have over 150 publications in print and online in such publications as Hiram Poetry Review, Mudfish, Poetry Magazine(online), Ceremony, Cactus Heart, Similar Peaks, Gloom Cupboard, Poetry Salzburg and other publications. His most recent publication was in The Rain Party and Disaster Society; He has also been published in anthologies such as " Fertile Ground," and Beyond The Frontier."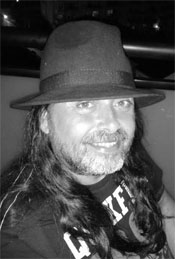 Strider Marcus Jones – is a poet, law graduate and ex civil servant, born in 1960 from Salford, England with proud Celtic roots in Ireland and Wales.
In 2014, his poetry has been published in A New Ulster/Anu Issue 27, The Screech Owl, Catweazle Issue 5, Calliope and The Gambler magazines; Degenerates Voices For Peace-Vagabonds: Anthology Of The Mad; Killer Whale Journal; Dagda Publishing; The Huffington Post USA; Writer's Ezine; The Poets Haven-Vending Machine Poetry for Change Volume 5; Sonic Boom Journal and The Open Mouse.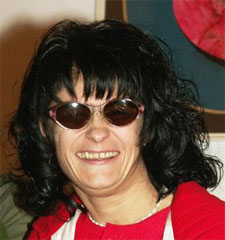 Tatjana Debeljački has published four collections of poetry: "A HOUSE MADE OF GLASS ", published by ART – Užice in 1996; collection of poems "YOURS", published by Narodna knjiga Belgrade in 2003; collection of haiku poetry "VOLCANO", published by Lotos from Valjevo in 2004. A CD book "A HOUSE MADE OF GLASS" published by ART in 2005, bilingual SR-EN with music, AH-EH-IH-OH-UH, published by Poeta, Belgrade in 2008. "A House Made of Glass" published by »Hammer & Anvil Books» – American, in 2013.
Her poetry and haiku have been translated into several languages.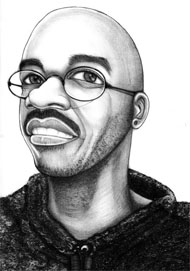 Louis Ellenwood Barlowe (Curtis M. Harrell, Jr.) has published two books, Cathedral of the New Age and Seven Angels, and has three upcoming book projects in the works. urtis M. Harrell, Jr. is a native Chicagoan, born and raised on the Near North side of the city – in the very shadow of the Cabrini-Green Housing Projects.


Winter 2014-2015


Vivian C. Shipley has received the Library of Congress's Connecticut Lifetime Achievement Award for Service to the Literary Community and the Connecticut Book Award for Poetry. Other poetry awards include the Lucille Medwick Prize from the Poetry Society of America, the Robert Frost Foundation Poetry Prize, the Ann Stanford Poetry Prize from the University of Southern California, the Marble Faun Poetry Prize from the William Faulkner Society, the Daniel Varoujan Prize from the New England Poetry Club and the Hart Crane Prize from Kent.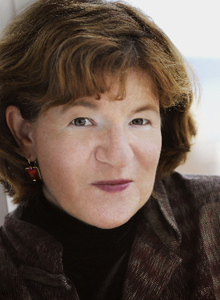 Joan Gelfand is the Poetry Editor for the "J," the Development Chair of the Women's National Book Association and a member of the National Book Critics Circle. Joan's newest poetry collection is "The Long Blue Room," Benicia Literary Arts, 2014. Previous books: "A Dreamer's Guide to Cities and Streams," "Here & Abroad," and "Seeking Center." Her CD, "Transported," is on iTunes.Her readings include Bowery Poetry Club, Southern Festival of Books, Litquake, The Oakland Museum and the NY Public Library. She has been featured on KPIX, NBC, cable TV and over 20 radio stations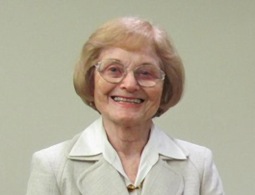 Charlotte Mandel's awards include the New Jersey Poets Prize, two fellowships in poetry from New Jersey State Council on the Arts, residencies at art colonies including a Geraldine R. Dodge Foundation fellowship at Yaddo.For Montclair Art Museum she has twice presented "A Poet Speaks to Art", reading her poems in response to works of art with images of the art projected on screen.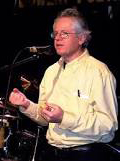 George Pereny has been published in The English Journal, The Aquarian, and The Rutherford Red Wheelbarrow. In 1977 he began Footwork magazine which became The Paterson Literary Review. Pereny has been nominated for the Pushcart and Editor's Choice prizes and has received two Honorable Mention prizes from The World of Poetry.



Fall 2014

Walter Bargen has published eighteen books of poetry. His most recent books are Quixotic (2014), and Gone West (2014). He was appointed the first poet laureate of Missouri (2008-2009). www.walterbargen.com.
In addition,he has received a NEA grant in poetry, the Chester H. Jones Foundation Award, The William Rockhill Nelson Award, The Quarter After Eight Prose Prize, an A cappella Zoo award, and a few others.


Jim Daniels' fourteenth book of poems, Birth Marks, was published by BOA Editions in 2013 and was selected as a Michigan Notable Book, winner of the Milton Kessler Poetry Book Award, and received the Gold Medal in Poetry in the Independent Publishers Book Awards. His fifth book of short fiction, Eight Mile High, was published by Michigan State University Press in 2014. Daniels is the Thomas Stockham University Professor of English at Carnegie Mellon University.

Carol Smallwood's over four dozen books include Women on Poetry: Writing, Revising, Publishing and Teaching, on Poets & Writers Magazine list of Best Books for Writers. Water, Earth, Air, Fire, and Picket Fences is a 2014 collection from Lamar University Press; Divining the Prime Meridian, is forthcoming from WordTech Editions. She has appeared in such journals as: Drunken Boat; The Writer's Chronicle; The Main Street Rag; Jelly Bucket; English Journal.
Dr. Piatt received his BS and MA from California Polytechnic University and his doctorate from BYU. He is a retired professor and the author of 2 poetry books, "The Silent Pond," and "Ancient Rhythms," 2 novels, "The Ideal Society," and "The Monk," 33 short stories, and 7 essays. His poem "The Night Frog" was nominated for best of web 2013.

Salvatore Buttaci

is a retired English teacher and writing instructor who was awarded the Cyber-wit Poetry Award. His poems, stories, articles, and letters have appeared widely in publications that include

New York Times, U. S. A. Today, The Writer, Writer's Digest, Christian Science Monitor,

www.

poetrymagazine.com, The National Enquirer,

and

Cats

Magazine.



Summer 2014

Michael D. Brown, American author/poet of 18 books including 7 volumes of poetry; recipient of the New York State Senator's award for poetry; international lecturer and literary reviewer; currently teaching English in China at Nanjing Agricultural University; Published in numerous literary journals including the Tower Journal; Mad Swirl, Munyori Literary Journal, and EPW- Every Writer.

Donna Pucciani has won awards from the Illinois Arts Council, Poetry on the Lake, and the National Federation of State Poetry Societies. Her fifth and most recent collection is Hanging Like Hope on the Equinox (Virtual Artists Collective).

Steven Joyce has published a book on G. B. Shaw entitled Transformations and Texts as well as a number of poems in literary journals including Kimera and Red River Review and Minimus. His award winning book of essays entitled The Winds of Ilion appeared in 2011 and a book of poetry, The Apostate Djin, appeared in 2013. He holds a Ph. D. in comparative literature from UNC-Chapel Hill and has published a number of articles on literary theory and criticism.

Lois Marie Harrod's 13th and 14th collections Fragments from the Biography of Nemesis and How Marlene Mae Longs for Truth were just published. The Only Is won the 2012 Tennessee Chapbook Contest. Brief Term, teaching poems, was published in 2011. She teaches Creative Writing at The College of New Jersey.
Spring 2014

Yoko Danno's poems have appeared internationally in various e-journals and magazines, including Otoliths, Pinstripe Fedra, ekleksographia, Shampoo, Innisfree Poetry Journal, Big Bridge, Pirene's Fountain, a glimpse of (in English and in Greek), and in anthologies such as New Directions International Anthology of Poetry and Prose, poem, home: ars poetica, Sunrise from Blue Thunder, 4W, Poetry Kanto among others. Among her books, "Aquamarine" was published by Glass Lyre Press (USA, January 2014).(http://www.glasslyrepress.com/),

Dai Sil Kim-Gibson is a renowned independent filmmaker/writer, known for championing the compelling but neglected issues of human rights. All of her films garnered many awards, including the Kodak Filmmaker Award, and were screened at numerous festivals worldwide, in addition to national broadcast on PBS and on the Sundance Channel in the United States. She has received grants from the Rockefeller and MacArthur Foundations.

Hongvan Nguyen is the author of two poetry books, Under the Stone and The Chickadees. Her 1st book was chosen as the Award Finalist in the 2011 Readers Favorite Book Contest. Her 2nd book won 1st Place Award with Five Stars Publications for its 2011 Royal Dragonfly Book Competition.

Derold Sligh has appeared in journals such as American Poetry Journal, Mythium, Chamber Four, Konundrum Engine, Saw Palm, Pudding House Press, Switchback Magazine, Central Review, Web del Sol, and Gemini Magazine He has taught creative writing workshops for San Diego State University, Gear Up and King/Chavez/Parks and was also a guest poet at the Theodore Roethke Memorial where he ran a workshop for African American fathers and sons.He is currently a member of the English faculty at Daegu University in Daegu, South Korea.
Fall 2013

Jennifer Lagier has been published online and in print, most recently in Avocet, Trajectory, Word Riot, Nerve Cowboy, Harbinger Asylum Review, Backstreet Quarterly, The Clark Street Review, Centrifugal Eye, Wilderness House Literary Review, PKA's Advocate, Amoskeag, The Rockford Review, Sugar Mule, Snail Mail Review, Steam Ticket, Song of the San Joaquin and The Homestead Review and has published seven books of poetry

d.n. simmers is an on line editor with fine lines. He is on the current Poetry Salzburg. He is in an anthology in Bulgaria, in English and Rumanian and Spanish. He is in or will be in Red River Review, The Storyteller, Nomad's Choir, Poetry Pacific, Prairie Journal. He has been in Van Gogh's Ear, Splizz Wales, Poetry New Zealand, and other international magazines.

Christopher Roe has written nineteen volumes of poetry as well as his memoir, "Dead Rainbows". His poems have appeared in Vox Poetica, The Monarch Review, The Forge Journal, Apollo's Lyre, Black Heart Magazine and Your Daily Poem among others. His paintings are in private collections in the United States, Canada and Europe.

Kislay Chauhan's poems have been published in many reviews, journals and magazines.Some of them are – Fowl Feathered Review, The Artistic Muse Poetry, Eastlit, Earthborne, Carcinogenic Poetry, Out of Our, Nano Nostrovia Poetry, Sprout Magazine, Melbrake etc. He has written four poetry books " Takhir," " The Vague," " Once And For All" and "The Edges Of The Spirit".
Summer 2013
David Barnes' Guest Edited Special Australian Edition
David Barnes founded and edited Poetry DownUnder (Numbat). Recently he released his book "Prayers waiting for God"

Mardi May is a Western Australian writer and member of the Katharine Susannah Prichard Writers' Centre, where she facilitates the social history and poetry groups. She has written several books on these subjects and has also won numerous awards for poetry
Jason Constantine Ford is from Perth in Australia. He works as an employee at a book shop. He has over fifteen years of experience in studying various styles of poetry.
Jackson

writes and publishes poems, songs and prose, performs poetry and music, and edits and teaches poetry.

The National Library of Australia's Pandora project includes Jackson's website Proximity. Jackson teaches poetry and creative writing.
Mal McKimmie published in numerous literary journals, magazines and anthologies. Poetileptic, his first volume of poetry, was published in 2005 by Five Islands Press, Melbourne. His second full collection, The Brokenness Sonnets I-III & Other Poems won the 2012 Age Poetry Book of the Year Award
Rob Walker has three published poetry collections in Australia: sparrow in an airport, micromacro and phobiaphobia and has published hundreds of poems on websites and e-lit journals around the world including Cortland Review and Red River Review
Spring 2013


Poet and painter Ann Holmes's poetry memoir, Shards, about a Japanese pottery village, was published by Turn of River Press in 2005. A Leaf Called Socrates was published by iUniverse in 2011. Her poems have appeared in The Asian Pacific American Journal, Japanophile, Red Wheelbarrow, Connecticut River Review and other journals.

Steven Schmelz is a graduate of Bates College of Lewiston, Maine.
He has been writing poetry for many years and is the President of Sea View Chrysler Jeep and Sea Breeze Ford in Monmouth County NJ.

Steven Pelcman is a writer of poetry with books of poems titled, WHERE THE LEAVES DARKEN and LIKE WATER TO STONE. He has been published in a number of magazines including: The Baltimore Review, The Windsor Review, The Innisfree Poetry Journal, Fourth River magazine, enskyment.org, River Oak Review, Salzburg Poetry Review and many others. He has been nominated for the 2012 Pushcart Prize. His most recent acceptance is in the upcoming issue of Warwick Review.

Joseph Crow Riley's life is a never ending tug of war between the priest and the poet–the priest wants to be austere and puritanical; the poet wants to be raging mass of self-indulgence. He has won awards for both his fiction and poetry. He has been published in many periodicals for poetry, essays, fiction,& historical, theological, and political analysis.

Rina Ferrarelli 's poems have been published in many anthologies and journals, print and online. The Bread We Ate, a collection of original poetry, was published in 2012 by Guernica. She has also published two other works of original poetry, Dreamsearch (malafemmina) and Home is Foreign Country (Eadmer), and two bilingual editions of translations, I Saw the Muses (Guernica), and Winter Fragments (Chelsea).

Elisha Porat, Israeli poet and writer, who writes in Hebrew, in translation here, has published 21 volumes of fiction and poetry, since 1973. Honored many times, he is world renowned, and justifiably.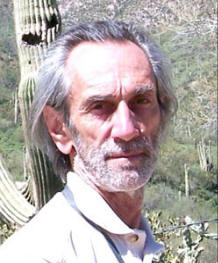 David Chorlton's books include:A Normal Day Amazes Us (Kings Estate Press), 2004 Waiting for the Quetzal (March Street Press), 2006 The Porous Desert (Future Cycle Press), 2007 The Devil's Sonata (Future Cycle Press). He has also twice won the Slipstream Chapbook Contest, most recently for From the Age of Miracles in 2009, and in 2008, won the Ronald Wardall Award from Rain Mountain Press for The Lost River.

Ned Randle has published poems in literary publications such as The Spoon River Quarterly, Circus Maximus, Seven Stars Poetry, Poydras Review, Emerge Literary Journal, Barnwood International Poetry Magazine, The New Poet and Hamilton Stone Review (Sept. 2012). His chapbook, Prairie Shoutings and Other Poems, was published by The Spoon River Poetry Press, (Bradley University).

William Wright Harris's poetry has appeared in twelve countries in such publications as The Cannon's Mouth, Poetry Salzburg Review, Ascent Aspirations, generations and Write On!!!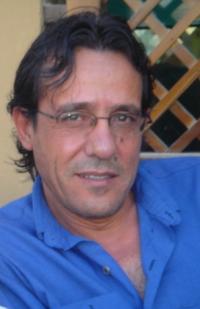 Fady Joudah

has translated Ghassan Zaqtan's Like a Straw Bird It follows Me (Yale Press, 2011) into English. He won the Yale Younger Poets Award for his first book of his own poetry. His own 2nd poetry collection, Alight, was released by Copper Canyon Press in 2013. Ghassan Zaqtan is one of the most prominent Palestinian poets writing today. He has written ten collections of poetry and two novels. His work has been translated into several languages. Like a Straw Bird It Follows Me is the first translation of his work into English
Summer 2012
Kirby Wright has been nominated for two Pushcart Prizes and is a past recipient of the Ann Fields Poetry Prize, the Academy of American Poets Award, the Browning Society Award for Dramatic Monologue, and Arts Council Silicon Valley Fellowships in Poetry and The Novel. BEFORE THE CITY, his first book of poetry, took First Place at the 2003 San Diego Book Awards.

Les Wicks Over 35 years Wicks has performed at festivals, schools, prison etc. Published in well over 200 different magazines, anthologies & newspapers across 15 countries in 9 languages. Conducts workshops around Australia & runs Meuse Press which focuses on poetry outreach projects like poetry on buses & poetry published on the surface of a river. His 8th book of poetry is the Ambrosiacs (Island, 2009)
Gerald Solomon's poetry has been published in the USA in The Baltimore Review, Illuminations, The The Paterson Literary Review, The Printer's Devil, The New Writer, Essence, Decanto, The Monarch Review, Stickman Review,The Muse, Frostwriting, Barnwood International Magazine, Epiphany, Whisper, Blue Pepper, Best Poems, Avatar, Ottawa Arts Review, Ascent Aspirations, Clockhouse Review, Poetica. In the UK in Stand, The London Magazine, Numinous, Vigil.
Janet Jackson has written poetry since 1986, publishing a collection ('Coracle', 2009) and several chapbooks including 'q finger' (PressPress 2011). Fremantle Press's ten-poet volume 'Performance Poets' (2012) will feature her work. Janet writes songs and sometimes accompanies poems with guitar. She frequently guests at festivals and readings, including the 2010 Australian Poetry Centre festival and the 2009 Queensland Poetry Festival.
Bruce McRae studied film, radio and television production, 1972 - 1975, while playing in a number of bands in and around Ontario.
He began poetry readings in London, 1994, and acoustic gigs. First poems published, 1997, hundreds of publications since.
Dawnell Harrison has been published in over 60 journals and magazines and possess a BA from The University of Washington. He has had three books of poetry published including Voyager, The maverick posse, and The fire behind my eyes
Spring 2012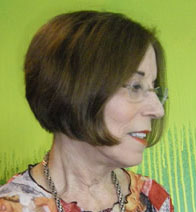 Susan Terris' books include THE HOMELESSNESS OF SELF, CONTRARIWISE, and FIRE IS FAVORABLE TO THE DREAMER. Her work has appeared in many journals, including The Southern Review, The Journal, and Ploughshares. A poem of hers appeared in Pushcart Prize XXXI. She is the editor of Spillway Magazine and poetry editor of In Posse Review and of Pedestal. In recent years, she has won both the George Bogin Award and the Louis Hammer Award from the Poetry Society of America.

Glen Sorestad is author of over 20 volumes of poems, has appeared in countless literary magazines and ezines throughout North America and elsewhere. His poems have appeared in over 50 anthologies and textbooks, as well as having been translated into a half-dozen languages, including the bilingual, English/Spanish edition of his latest poetry volume, A Thief of Impeccable Taste. Sorestad has received many awards, including the Queen's Diamond Jubilee Medal (2012) and has been made a Member of the Order of Canada, his country's highest non-military honour.

Afzal Moolla was born in Delhi, India while his parents
were in exile, working as anti-Apartheid activists for the African National Congress.
Afzal subsequently travelled wherever his parent's work took them. He still feels that he hasn't stopped travelling
Afzal currently works and lives in Johannesburg, South Africa and shares his literary musings with his most strident critic - his 12 year old cat.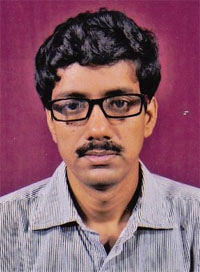 Dibyendu Saha is a works in an educational Institution of Himmatnagar, Gujarat, India.
He passed his boyhood at the suburb of Calcutta and at the age of 19 started writing poetry in Bengali, his mother tongue. Several were published in local publications.
Now writing in English, he has had his poetry published in various venues.
Winter 2011-2012

Steven Schmelz is a graduate of Bates College of Lewiston, Maine.
He has been writing poetry for many years and is the President of Sea View Chrysler Jeep and Sea Breeze Ford in Monmouth County NJ.

Linda Lerner
's most recent collection, Takes Guts & Years Sometimes, was just published by New York Quarterly Books
June, 2011. She's previously published thirteen collections of poetry. The most recent: Something Is Burning In Brooklyn (2009, Iniquity Press/ Vendetta Books) Living In Dangerous Times (Presa Press, 2007) and City Woman (March Street Press, Fall, 2006, Small Press Reviews' Picks). Two previous collections also had that honor; she's been nominated twice for a pushcart prize.

Clinton Van Inman's recent publications are Blackcatpoem.com, Tower Journal, The Hudson View, Winter 2011, Inquisition Poetry, and Munyari.com to name a few. These poems are included in future book called, 'The Last Beat', as he believes Beatniks are a dying breed.

Richard Hartwell has had or will have forthcoming articles, stories, novellas, poems, or memoirs published in a multitude of print and internet publications.

Vasil Slavov (Cyrillic: Васил Славов) is a Bulgarian author and poet, born on 25 February 1958 in Sofia, Bulgaria. Has been living in the USA since 1989. First collection of poetry published in 1989. Poems in the collection of Bulgarian verse " Windows at the Black Sea " (Carnegie Mellon University Press), editors Richard Harteis & William Meredith. Author of several books of poetry, Last book of poetry "Americana", published with "Trud" Publishing House - Sofia, Bulgaria - December 2010.
Fall 2011
| | |
| --- | --- |
| Allison Grayhurst has had her poems published over the past twenty years in journals throughout the United States, Canada, and in the United Kingdom. Her book Somewhere Falling was published by Beach Holme Publishers, a Porcepic Book, in Vancouver in 1995. Her chapbook The River Is Blind is expected to come out in 2012. | Larry Smith, a native Midwesterner, is the author of eight books of poetry, a book of memoirs, four books of fiction, two literary biographies of authors Lawrence Ferlinghetti and Kenneth Patchen, and two books of translations from the Chinese. |
| Sonnet Mondal is the author of six books of poetry including a poetry bestseller. .His works have been published in over hundred International literary publications and have been translated into Macedonian, Italian, Arabic, Hindi, Telugu and Bengali. | Linda Nemec Foster is the author of nine collections of poetry including Living in the Fire Nest (a finalist for the Poet's Prize), Amber Necklace from Gdansk (a finalist for the Ohio Book Award in Poetry), and Listen to the Landscape (short-listed for the Michigan Notable Book Award). |
| Emeniano Acain Somoza, Jr. is author of 'A Fistful of Moonbeams', his first poetry chapbook published by Kilmog Press in April 2010. Somoza hails from Siquijor Island in the Philippines. His writing has been widely published in his home country. | Zara Raab's most recent book is Swimming the Eel. Her poems, reviews, and essays appear in West Branch, Arts & Letters, Nimrod, The Dark Horse, River Styx, Redwood Coast Review, Poet Lore, Colorado Review and elsewhere. |
Summer 2011
Elisha Porat, Hebrew poet and writer, has published 21 volumes of fiction and poetry, in Hebrew, since 1973. Honored many times, he is world renowned.

David Barnes founded and edited Poetry DownUnder (Numbat). Recently he released his book "Prayers waiting for God"
Grace Cavalieri is the author of 16 books and chapbooks of poems, and 26 produced full- length and short- form plays

.

Molly Fisk is a writer, writing coach, and radio commentator, the author most recently of The More Difficult Beauty, teacher and NEA fellow.
Ellen Bass won the Lambda Literary Award, the Pushcart Prize, the Elliston Book Award, The Pablo Neruda Prize, the Larry Levis Prize, and the New Letters Prize.
Janet Buck is a seven-time Pushcart Nominee. the winner of the 2002 Gival Press Poetry Award
Winter 2010

Steven Schmelz is a graduate of Bates College of Lewiston, Maine.
He has been writing poetry for many years and is the President of Sea View Chrysler Jeep and Sea Breeze Ford in Monmouth County NJ.