PoetryMagazine.com


Since 1996 Volume XXI
Our Readers are Your Customers


Millions of readers can't be wrong


Do a Google Search for PoetryMagazine.com
and you will see we hold a special place atop listings. We have
been here since 1996 and have the coveted Favicon atop your
browser tab



If creative minds and deep thinkers are your cup of tea
our prices are realistic and client minded.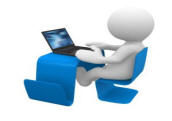 Rates are realistic-responses assured!


E-mail for Rates Gilford Multimedia LLC
PoetryMagazine.com is published by Gilford Multimedia LLC www.nycny.net
HOME
Mary Barnet
Andrena
Zawinski
Grace Cavalieri
Joan Gelfand
Janet Brennan
Reviews
Video
Podcasts
Submissions
Advertising